Integrity is the essence of our success, experience sets us apart
With outstanding communication skills and sound fiscal management, we'll take the lead for you on your construction project. This involves a multi-discipline approach, providing fully integrated solutions including consulting, engineering, procurement, professional management and coordination. All components are designed to provide you with a more cohesive and competitive solution. Our goal is to meet your needs with an intelligent evaluation of your requirements and a cost effective solution. Through sound business practices and highly detailed cost control, our client's projects are consistently completed on time and on budget. We invite you to call us today for an evaluation of your project.
Our History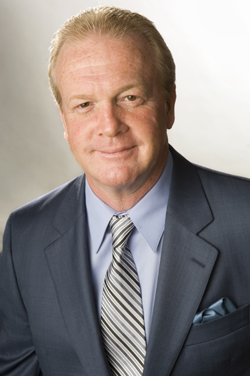 Founded in 1992, Summit Consultants, Inc. is a construction specialty firm that has successfully completed hundreds of construction projects throughout Southern California.  Summit Consultants' impeccable reputation has been established by consistently providing quality results with the highest degree of integrity and professionalism.  These values -- professionalism, integrity and quality results -- drive our business today and ensure that your project is completed to your overwhelming satisfaction. Need help with your project? Call us today.

Summit Consultants, Inc. is known in the industry as a troubleshooter and problem solver.  With over four decades of experience in the construction industry, the team at Summit Consultants, Inc. has the knowledge to complete projects on time and on budget.  Extensive construction experience combined with practical understanding of the needs of our clients allows us to communicate effectively with all of our private clients, Homeowners Association Boards, Architects, Engineers, Attorneys, Contractors, Insurance Companies, personnel from City, County and State agencies, and property owners.  Our tactful, diplomatic approach ensures successful working relationships with various personalities, resulting in cooperation and successful project completion. 
Summit Consultants, Inc.'s experience has covered many facets of construction across the spectrum of large and small-scale projects completed.  Project values have ranged from $10,000 to over $15,000,000.  Over the last 20 years, Summit Consultants, Inc.  has managed or supervised construction projects for many of Long Beach's prominent historical landmarks – The Willmore, The Lafayette Buildings, The Villa Riviera, Ocean Center Building, Farmers and Merchants Bank, Rancho Los Alamitos and The Breakers.  Summit Consultants has also developed a considerable client base in the HOA sector and has successfully completed projects on many local condominium complexes.

Summit Consultants, Inc. also has a consistent, proven record of success with litigation support services and legal proceedings. Let us help you with your case requirements.


PRINCIPAL - R. Michael Burrous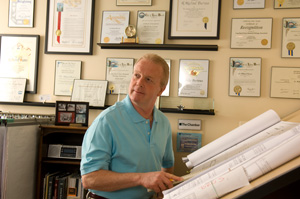 R. Michael Burrous founded Summit Consultants, Inc in 1992.  A graduate of the USC School of Business (Real Estate Law and Finance) with over 4 decades of experience in the construction industry, Mike holds four active California State Contractors License Classifications – A, B, C10, C21.
Mike is a lifelong resident of Long Beach, California.
Mike was appointed by the Mayor to the City of Long Beach's Cultural Heritage Commission and has completed a ten-year term as Commissioner, serving two of those terms as Chairman.
He has also served for two terms on the Board of Directors for the Historical Society of Long Beach and the Historical Society's Trust Fund.
He recently completed two terms as President and Trustee for the Long Beach Navy Memorial Heritage Association (Navy Trust Fund).
He is currently an Advisor for Long Beach Heritage Coalition and voluntarily manages all ongoing construction restoration activities at The Bembridge Heritage Homesite.
Mike was previously honored as the City of Long Beach's "Preservationist of the Year – 2005" by Long Beach Heritage.
Mike's Curriculum Vitae is available upon request. Please call our offices and talk to Mike personally.
Certifications and Pre-qualifications
Summit Consultants, Inc. consistently exceeds certification standards.  Our certifications, licensing and pre-qualifications allow us to provide you with exemplary construction management services along with the assurance that we have met or exceeded all governmental and industry standards for construction professionals.  
Licenses and Certifications:
Professional Associations Include:
| | | |
| --- | --- | --- |
| | Call us today to discuss your project (562) 989-1930 or click here to request additional information | |
Photos: Van Fleet Photography